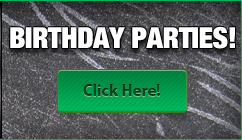 Welcome to Metro Performance Taekwondo Studios
offering Martial Arts & Taekwondo in Burnaby
We are Burnaby's premier martial arts school specializing in Olympic-style and traditional Taekwondo. Our martial art programs include taekwondo / karate for kids, adult taekwondo, and brazilian jiu jitsu. We are also pleased to announce that we offer an adult indoor cycling program and bootcamp!
Our staff of instructors are all mature, caring professionals who want to assist you and your family in becoming happier, healthier and more satisfied in life through your participation in our Martial Art programs. Whether its fitness, discipline or self-defense, we are your #1 choice.
We are the only school in North Burnaby recognized by Sport BC, Taekwondo Canada and the BC Taekwondo Federation. The rank you earn at our school is recognized worldwide within the World Taekwondo Federation (currently 187 member nations). Why is this important? Click here to find the right class for you!